Gentlemen: for the Ladies in your life!

NBCAM (National Breast Cancer Awareness Month) was founded in 1985 as a partnership between the American Cancer Society and the pharmaceutical division of Imperial Chemical Industries (now part of AstraZeneca, maker of several anti-breast cancer drugs). The aim of the NBCAM from the start has been to promote mammography as the most effective weapon in the fight against breast cancer.
Although I have my opinions about Breast Cancer Awareness Month and all of the Money that is being raised yearly, I will not expound on them in this Post. My main objective in writing this Article is to let everyone know that there is an alternative cure Vs. Western Medicine... (Chemical Drugs, Radiation and Chemotherapy), in which all have side effects and have been known to make a lot of Women deathly ill, besides being plagued with the disease itself.
Some of you may have seen or read another Article that I wrote sometime back, regarding my best Friend who was cured/healed of Breast Cancer. So, I thought it befitting to do this write up in dedication to her being Cancer free, since this is Breast Cancer Awareness Month. She was first diagnosed with Breast Cancer about five years ago and at that time she received Radiation Treatments. She was doing fine until the latter part of last year, around the Month of May, in which the Cancer came back and this time it was also in her Lymph Nodes.
At the time, she called and told me that the Cancer had come back and I immediately reminded her of a Natural Cancer Cure Site that I had found on the Internet 2 years ago. As we were talking, she immediately said that she would go the natural route this time and not take the Radiation, nor would she take Chemotherapy. She decided to do the Protocol on the Cancer Cure Site, along with drinking what I call, "Healing Water" and she continued to do so for about 3 Months. Then she went to visit her Doctor for a checkup and waited in anticipation for the results. She received the results in a few days, then she called me and told me that they could not find Cancer in her Breasts, or anywhere else in her body for that matter. Needless to say, we SHOUTED over the Phone when she gave me the report!
Now she tells anyone who will listen, about her being Cancer free. So, on her behalf, I'm getting the word out to let everybody know that there is hope, if you only believe! There is a cure for all diseases and it's been here under our noses all along, since the beginning of time and now it's time for us to wake up and smell the Roses! I know from experience that All Chemical Drugs are poison and they all have side effects. And yes, they will sustain you for a while but in the long run, you most definitely WILL pay the price! As I stated at the beginning of this Article, I have my reserves about all of the money that's being raised yearly for a Breast Cancer Cure, via Chemical Drugs and my only question is this: Since the inception of BCA, can anybody tell me how close they've come to a cure? Look at how many years this has been going on and do you think that they will ever find a cure? Your guess is as good as mine!
We all either have someone whose close to us, or someone who we know who has been diagnosed with this dreadful disease. So let's keep in mind, Radiation and Chemo burns and kills the bad Cells as well as the healthy Cells and you or someone that you know may be Cancer free because of the treatments and whose to say whether it may or may not come back? There are a lot of risks involved and for me, if I'm ever diagnosed with Cancer, I will follow in my Friend's footsteps and go the natural way of being cured. In that way, I don't have to worry about the dreadful side effects associated with Chemical Drugs... (especially Chemo and Radiation) That's my opinion, what's yours? If any of you are Cancer free now, I would love to hear from you! All I'm saying is this... There is a better way and there is a better cure! If anyone would like to know more info about how my Friend was cured of Breast Cancer, contact me at any time! She and I both love helping people and we'll be happy to answer your questions or concerns. You can leave your Email Address in the Comment section below, or you can contact me here at Stay Blessed, by sending me an Email to my Inbox. I wish all of you the best of Health, Wellness, Longevity and Prosperity!
Sincerely,
~EarthAngel~
Skype: earthangel4you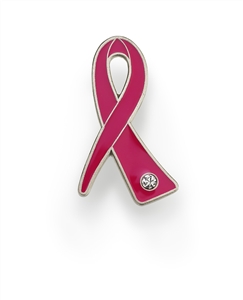 *We are not responsible for the misuse of information in this Article, or on this Site.