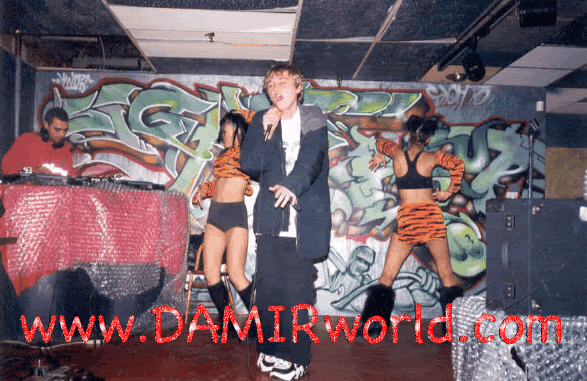 Damir started out 1 year ago as a member from his church band for New York City Baptist Church. "The commitment I made was, 'God, I'll do this as long as your hand is on it, as long as we see your work doing good.' One of the joys in my walk has been learning that God is faithful even when things look impossible."
An effort or attempt: succeeded on the third trial.
Walking through fire - so to speak and facing our fears.
Damir: I grew up with a mom a drunk and my dad carrying the weight of the family. I'm a survivor and I connect my life into my music. My upbringing was going to church and Sunday school, as well as playing hockey on Wednesday and praying every night. From kindergarten through fifth grade, I went to an extremely strict Catholic school where the boys were required to wear uniforms. During these years I think I formed a sense of humor, a morbid fascination with and appreciation for everyday absurdities, as well as some sense of the injustices that are so often perpetrated in the name of religion. The experiences of my life have made a great impact in my music and my lyrics.
Artist speaks on inspiration of isolation - and speaks from life experiences. Christian Musician Damir
http://www.damirworld.com